MANUFACTURING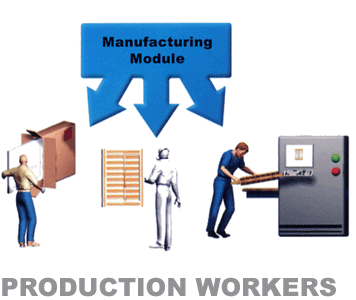 With AMI, order variability is effectively transparent to workers. AMI manages the information so they can focus on their jobs. Workers no longer need to retain huge amounts of order-specific information. As a result, you can more easily shift workers between different positions This makes it easier to deal with absenteeism and turnover. By simply following the Manufacturing Module's step-by-step instructions as they are presented, workers accurately fulfill even the most complex orders. If manufacturing defects do occur, you know the exact sequence of steps specified to create each product. You can trace errors back and eliminate their root causes.
On a large commercial job, AMI helped produce 1,400 products of different configurations without a single defect.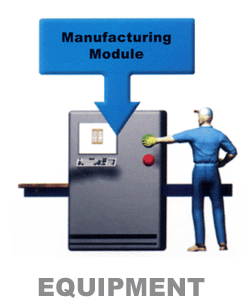 The Manufacturing Module automatically loads machine instructions for each custom order. Automated equipment can be instantly set up to deliver special features . Manually setting up equipment to do this would require entering a long series of values on a keypad. Each of these entries is an opportunity for a mistake, a defective product, and a dissatisfied customer. The Manufacturing Module eliminates this lengthy setup time and enables you to tailor each order at no additional cost. With a single click of a button, a customer's order is translated directly into the exact sequence of machine actions to fulfill that order.
AMI cut setup time on one manufacturer's equipment from up to eight minutes of manual entries to a few seconds for a single mouse click.